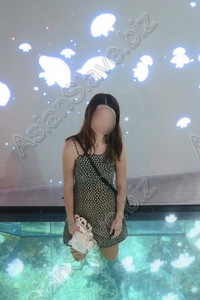 — Profile
This sex slave (submissive escort) is 18 years old, 1.57m, 43kg, a student in Hong Kong / Guangzhou China.
She is pretty and obedient, can do 56 kinds of submissive services.
She is available worldwide.
Other Language: Chinese.
— Favorites
To sum up: this girl is new. She enjoys slave training and forced sex.
Slave Dance
Spanking
Forced Sex / Rape
— Services
Bedroom – when the slave services you in your bedroom, she can provide below services.

— Fees
This slave has 3 types of service fee (2 Test Dating, 1 Sugar Daddy – Sugar Baby Package) –
>> Test Dating
> Half-day Dating
You can meet with this slave for half day in her city.
Daytime (before 10pm) 8 Hours: A$/€/$ 3000
Overnight 11 Hours: A$/€/$ 3,000
> Full-day Dating
You can keep meeting with this slave for whole day (24 hours/day).
1 Day: A$/€/$ 4,000
2 Days: A$/€/$ 5,700
Add. Day: A$/€/$ 2,500
>> Sugar Daddy – Sugar Baby Package
> Sponsorship Package
You and this slave live separately, but meet 1 time (half day) per week in her city.
Month: A$/€/$ 10,500 (full day x 4), A$/€/$ 7,800 (half day x 4)
— Status
>> Availability: No