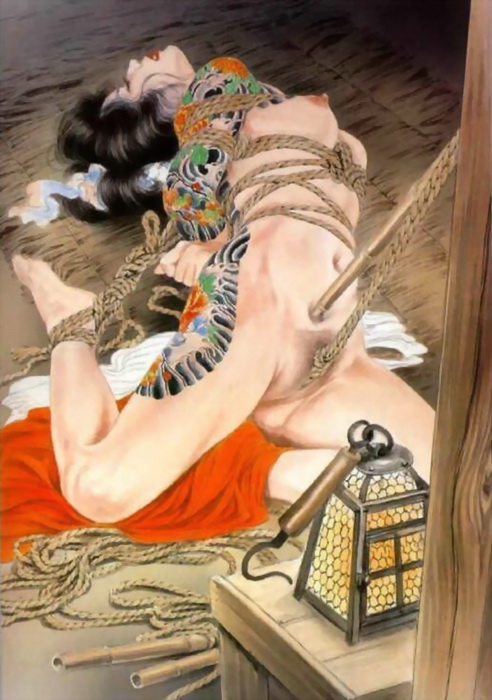 Asian Slave Club is proud to boast some of the most beautiful and submissive ladies in the world. These lovely slaves are willing to submit to your demands, obeying your desires, sating your lusts and suffering the punishments that you impose on them.
All the ladies at work at Asian Slave Club have normal lives outside of their SM escort work. Many are university students, but we have office workers, professionals and all sorts of women that both want some extra spice in their life and a chance to earn some extra money. Of course, none of the ladies at our club are really slaves, but they are willing to act as your slave in return for your appreciation.
Each girl works with us to set the price for her services, where she lives, her natural beauty and the degree of submission and pain that she is willing to accept from her Master. Please see each individual's page, and understand that some of the most desirable ladies will also charge more; because they are worth it. We don't make any profit on the cost of travel or visas, passing those costs on to you directly. Because of this individual pricing, it's not negotiable.
To see more information about the ladies, her services and her individual pricing, please move your mouse (finger on the mobile device) to girl's photo on Our Slaves until the chain icon appears, then click the chain icon to go to her profile page.
Fee of Extra-Charge Service
In each slave's Service List, most of the services are usually already included in her fee. But there may be a small number of services that require additional payment (a price will be marked behind these services, for example: Toilet Paper Tongue for a full day – before wiping bottom – A$/€/$2000/day), they are Extra-Charge Service. If you need a certain Extra-Charge Service, please inform the lady in advance to let her be mentally prepared. But please note: Whether a slave is willing to do a certain Extra-Charge Service for you must be decided by her on the spot, and the relevant fees will also be charged by herself. Therefore, the Club cannot charge for the Extra-Charge Service in advance, nor can we tell the guest in advance whether a slave is willing to do a certain Extra-Charge Service for him.
Our girls' prices are not negotiable. The only discount we offer is for when a client meets a girl more than once: in this case we offer a 15% off "Preferred Slave Pricing". After her first visit, you only need to pay 85% of the normally listed price when you invite the same girl back again. Beyond this, we don't offer any discounts for our ladies.
In addition to the girl's honorarium, there can be some related expenses in the booking, such as flights, visa fees or taxi charges, which also need to be paid by the client.
If these related expenses are small (taxi fee $50, etc), it's easiest for the client to pay the girl when you meet them. If the costs are large (airfare $1000, etc), the clients have to pay them to the Club in advance. 
Asian Slave Club is an Australian company, which means we are obliged to collect and pay Goods & Services Tax (GST) like all other Australian companies. As such, all of the pass-through payments will incur the 10% Australian GST.
All the fees (service fees, photo deposit, etc) in Oceania (Australia, New Zealand, etc.) are in Australian dollars.
All the fees (service fees, photo deposit, etc) in Europe (London, Paris, Munich, Moscow, etc.) are in Euros.
All the fees (service fees, photo deposit, etc) in North / South America, Asia and Africa (Toronto, New York, Tokyo, Bangkok, etc.) are in US dollars.
Airfares are in addition to service fees.
All fees must be settled prior to the lady's departure to meet the client.
Fees are based on a minimum of 1 day when the lady and client are in the same country.
Fees are based on a minimum of 2 days when the lady and client are on the same continent but in a different country.
Fees are based on a minimum of 3 days when the lady and client are on a different continent.
Travel time for the lady is not charged.
– We accept the payments listed below (if you need our account details to make payment, please let us know):
        1, Bank transfer (T/T)
        2, Personal payment by cash at our Sydney office.
        3, Cash payment on our lady's arrival (if both the client and the lady are in Sydney).
        4, Through Anonymous Money Transfer Agents (Moneycorp, Xoom, etc)
– We don't accept the payments listed below:
        1, Credit card
        2, PayPal
        3, Western Unions, MoneyGram, etc.
        4, Cash post
        5, Check, Money order, etc.
        6, Virtual currency such as bitcoin, etc.
Please note, when you transfer the fees through an anonymous money transfer agent, as your information is hidden by the agent, we won't know where this money come from. So please leave a short message with the transfer (such as, travel, airfare, 375, a1b2, etc).
Policy For Payment Between Currencies 
– Bank Transfer
Our Australian dollar account can accept any currency. When the foreign currency arrives, it is automatically converted into Australian dollars. We will tell you the amount actually arrives. Clients are not required to send Bank Transfer Receipts. Please note: all bank fees are the responsibility of the client and must be paid in addition to the service fee.
Our US and Euro accounts do not accept other currencies. You must send USD / EUR directly. Once another currency is mistakenly remitted into the USD / EUR account, it will be returned by the bank.
– Cash Payment
Our clients can pay cash on ladies' arrival in Sydney only. If you don't have Australian dollars, you will need to exchange the money into AUD first. Our ladies accept Australian dollars only (they cannot recognize all the foreign currency or know all the currency exchange rate). There are plenty bank branches and money exchange shops in Sydney CBD. You can also exchange the money at airport and the hotel counter.
– If it is the fault of the lady or this Club
In the situation where the lady cannot go to the appointment, we will give a full refund, including airfares (but not including the photo deposit).
– If it is the fault of the client
In the situation where the appointment has to be cancelled or postponed because the client is unable to make it, we will keep the payment (including the airfare if it is refunded by the Airline) as credit for your next booking.
– If it is an act of God
If for a reason such as hurricane, volcanic ash, airport strike, customs/visa trouble, traffic accident, terrorist attack, etc, the lady cannot arrive, we will give a full refund (including the airfare if it is refunded by the airline). The photo deposit will not be refunded.