1. After browsing our website, please advise us of the BDSM escort(s) of your choice and the approximate date. We will check with lady(ies) and send you her/their photos and other information. (new clients will need to pay an initial A$/€/$200 photo deposit.)
2. You finally decide a lady and date, and make the required payment (including airfare etc. if international booking).
3. We will arrange traffic (including flights etc. if international booking), then your BDSM escort will come to you.
Please note, we don't accept telephone bookings, nor do we provide telephone consultations. Clients can only order our  services through the website or in person at our office.
– New clients need to pay A$/€/$200 +10% tax (GST) photo deposit to obtain photos and start service process. Our clients can get photos by email or come to browse the computer database in our office. Before a client's first booking, we can send photos of up to 6 ladies by email (around 5-15 large photos each lady) .
– Regular clients can always get new photos by email (as per request as frequently as desired), or browse the database in our office.
– All ladies' pictures are genuine photos, except that some nude/SM ones have their faces covered. However, if clients visit our office, they will be able to browse the original nude/SM photos and videos.
– The photo deposit can be deducted from the final service fees, but is not refundable.
– Asian Slave Club policy: if the service is carried out in Sydney, a client can pay on the lady's arrival (if she is also from Sydney). Otherwise, all the fees including return air fare should be paid before the lady's departure. Your cooperation is appreciated.
For more details, please refer to: Sex Slave Fees
As our club is based in Sydney, our Sydney clients can pay on lady's arrival. However, please note:  1, new clients in Sydney still need to pay A$200 photo deposit to view the photos and start arrangement. They cannot skip this step and ask us to send girls directly. 2, if a client tells us that you want to meet a slave in a future date but no payment, then this girl is still on the market. If another client books her with payment, she will be taken. So a client always needs to confirm his booking by payment.
Asian Slave Club will book the flight for the lady following the client's instruction and on his charge. We do not charge any booking fees, however, clients need to pay the 10% GST (Goods & Services Tax) of the airfare. Usually we book from Booking Buddy (www.bookingbuddy.com). 
To protect ladies' privacy, we won't provide a copy of air-ticket or booking reference number of the flights.
We need to protect our ladies' privacy. We will not provide the lady's mobile number or email address until the last minute. A client will receive his slave's mobile number after she boards the plane. So he will get her contact number before her arrival.
One of the things that makes SM and fetishes unique is that they can bring sexual pleasure without needing to indulge in the act of sex itself. The art of Japanese rope bondage, restrictive leather and latex from Germany, the pleasure of red flesh as you cane a naughty bottom, the thrill of a fully realised foot fetish, or even something as simple as a luxurious massage by a beautiful woman in a cheeky French Maid's outfit.
Not every Master or Mistress needs to include sex in their session to find it fulfilling. Equally, not every woman is willing to have sex with a stranger. By popular demand from both our clients and our slaves, some of our slaves offer a "Sex Excluded" option. In these cases vaginal and anal sex are forbidden, but most slaves will permit a hand-job and possibly oral sex.
Asian Slave Club does not offer slaves that will accept extremely heavy punishment, but we do recommend you consider ladies that have a high pain tolerance and a Sex Excluded price offered. These slaves will often be willing to do things others aren't, or at a lower price because they understand how important sex is to most Masters.
If your fantasy is to restrain a beautiful woman then punish her until she can perform the ultimate blow job, a lady offering a Sex Excluded service will meet your needs perfectly!
How to Choose the Proper Slave
We hope all clients will choose the best slaves for their needs and enjoy their time. Most clients would like to choose young, pretty and "fresh" girls. Unfortunately, our experience shows they are not always right. Slaves should be obedient and with proper endurance for the sort of BDSM activities you enjoy.
We suggest you pay some attention to ladies' "Degree of Submissiveness" and "Pain Tolerance" when you choosing your slave. Slaves that only have a light pain tolerance – which includes most of the youngest ladies – are not able to do heavier play. Slaves that are not very submissive may be excellent companions, but will not be comfortable or willing to submit in all the ways that you desire.
To ensure your maximum enjoyment, please check that the slave is able to do both the activities that you want, and the level of intensity that you need.
Pain Tolerance 1: Clapping buns gently
Pain Tolerance 2: Clapping buns harder
Pain Tolerance 3: Clapping buns quite hard or use SM clapper/strap/cane to whip gently
Pain Tolerance 4: Clapping buns very hard or use SM clapper/strap/cane to whip little harder
Pain Tolerance 5: Whipping hard by SM clapper/strap/cane
How to Get the Best Response from Your Submissive Partner
The important thing to remember is that all of our slaves (submissive escorts) are human beings, and although they enjoy BDSM activities they are still normal young ladies and enjoy the same sorts of pleasures.
When you first meet the lady, please take the time to introduce yourself and talk to her. Perhaps give her a rose or offer her dinner before starting SM activities. If you show that you are a gentleman, and demonstrate your well mannered side, she will be more comfortable during rest periods, and will therefore be able to give a better response either socially, or when you are doing SM play or having sex.
It is also important to let the lady clearly understand when you are starting and finishing a session of SM play. Our ladies cannot play 24×7, and they need a break from time to time. To keep lady's passion, don't play too long time in each play (40 minute for normal SM play and 10 minutes for heavy spanking / slapping / needles / electrical play). Let the slave know when the session is starting and finishing by directly telling her. This makes it easy for the lady to understand what you want, and respond appropriately when you need it.
In addition, for your slaves, the best way to end the SM play is – a violent sex! Especially for the natural submitives this is the best reward for them!
Lastly, please remember that it is nice to be appreciated. When you have finished a session, say "thank you" or offer some sweet words to her. When she does a good job, reward her with a gift or a bonus.
The key of all the tips is: submissive ladies are also women, aside of money they also need some romance. You can divide the dating period into SM play time and normal time. You can slap her, piss on her, order her lick your feet and ass in SM play time; but also open a car door for her, invite her to a candlelight dinner and say "I love you" in the normal time. In this way, you can catch her soul and make her completely into your slave.
Please remember, never be rude (say "fuck you" ) in normal time, and never be too much of a gentleman (say "would you please lick my foot") in SM play time.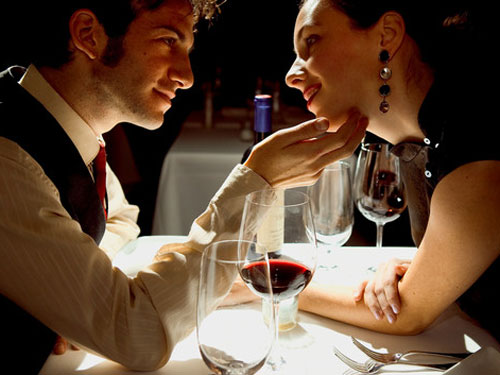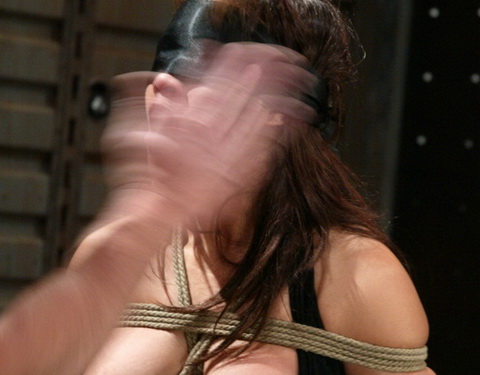 Direct Contact with Our Ladies
Please note, clients are not permitted to make direct contact with our ladies after the first date. Some inexperienced clients may believe that this will save money when in fact it may end up costing more or even lead to an unpleasant experience.